Atmospheric deposition both throughfall (sottochioma) and open field (campo aperto) have been studied since 1995 in a forest site in Val Masino (SO) (LOM1) belonging to the national network named CONRCOFOR and to the international network LTER.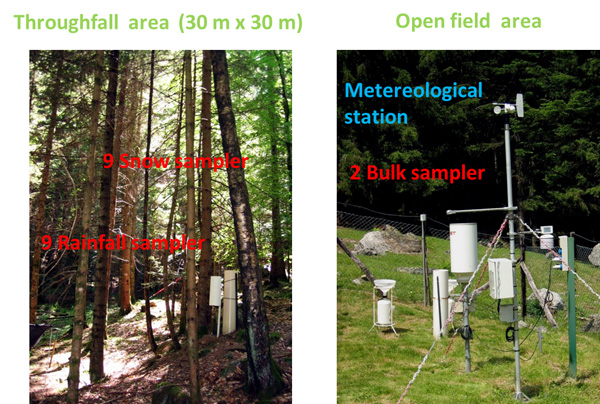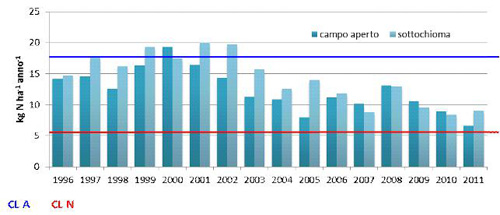 The comparison of chemical composition and fluxes of throughfall and bulk deposition allows i) to estimate the input from atmospheric deposition included dry deposition and ii) to investigate the physiological state of the forest by nutrient leaching.

The N average input equal to 14.2 and 12.1 kg ha-1 anno-1, for throughfall and open field respectively, does not exceed the critical loadf as acidifier (CLA), but greatly exceeds the critical load as nutrient (CLN). These data indicate that the study area is exposed to the risk of the N saturation.